The Nova Programming language is a high-level, general purpose, object-oriented programming language. Being a high-level programming language, Nova has the potential for a very high degree of versatility, especially at runtime with distributed applications.

The design goals of Nova are as follows:
- Highly versatile object-oriented language with a familiar style.
- Platform Independent.
- Strongly-typed with garbage collection.
- Run applications directly from the source code or compiled files.
- Simplicity for embedding into host applications.
- Versatility for loading and handling program code at runtime.
- Simplicity for producing bindings to existing libraries.
- Good performance and low memory usage at runtime.
- Fault tolerant.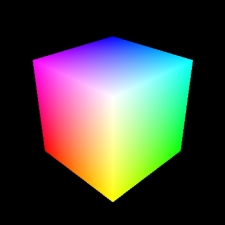 NFC-OpenGL Colour-Cube